Overview
Boost efficiency with a company detail import into Xero from the Patricia Holdings website.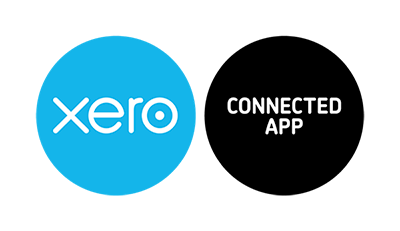 No more manual entries and re-keying!
Increase office efficiency by importing newly established company records from your Patricia Holdings account into Xero saving you time, money and removing the hassle of rekeying data manually.
Benefits of the Integration
Seamlessly integrates your Patricia Holdings account with Xero
Log into your Patricia Holdings account and click on the button to connect to Xero. Once this has been done you can proceed to import the newly established company records into Xero as contacts. If you do not have an account, you can create an account for free here.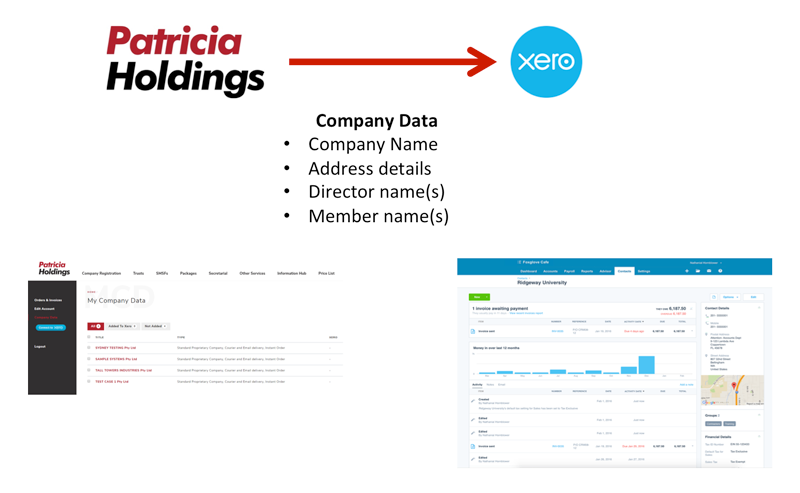 Simple, straight forward process
Simply select the company records that you would like to import into Xero and we will do the rest! A new contact record will be established with the core company details including director/member names and addresses.
Import multiple company records at a time
Use the tick boxes to select the number of records you want to upload and we will create the individual contact records for you.
Be able to easily track which records have been previously uploaded to Xero
Our Company Data list will clearly show those records that have already been uploaded into Xero, thus avoiding duplication of effort.
About Xero
Xero is world-leading online accounting software built for small business.
Get a real-time view of your cashflow. Log in anytime, anywhere on your Mac, PC, tablet or phone to get a real-time view of your cash flow. It's small business accounting software that's simple, smart and occasionally magical.
Run your business on the go. Use our mobile app to reconcile, send invoices, or create expense claims - from anywhere.
Get paid faster with online invoicing. Send online invoices to your customers - and get updated when they're opened.
Reconcile in seconds. Xero imports and categorises your latest bank transactions. Just click ok to reconcile.
Find out more or try Xero Accounting Software for free.