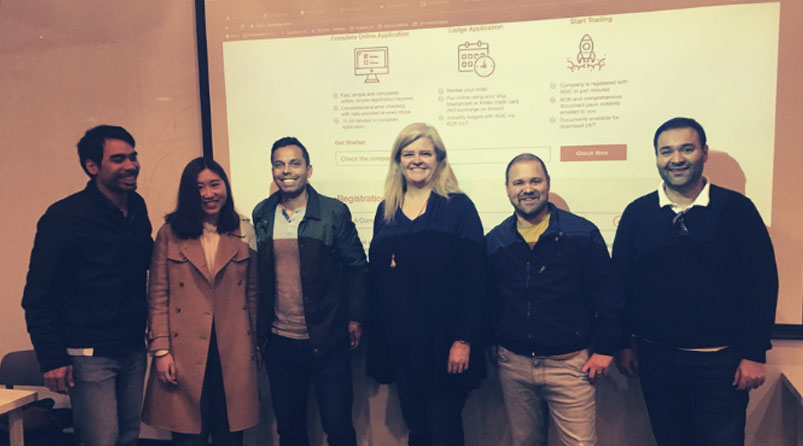 Academy Xi is a leading Australian education platform that teaches short, practical and skill-specific courses for people who want to up-skill, and companies wanting to upgrade their capabilities in design, innovation and digital transformation.
Key findings of the Quantitative survey insights found that the majority of first time entrepreneurs might need guidance and support in starting a new business and choosing how to setup their new business. From the survey, 75% participants think customer service is important and would like to have access to call an expert while registering a company. When setting up a new company in Australia, business owners are looking for speed, quality service and customer support. First time business owners are also looking for trust when they register a company online.
The final findings presented by the Academy Xi team were both insightful and practical. We will be implementing many of the recommendations to make the process of registering a company in Australia for entrepreneurs not only fast and easy but also find more ways to help new business owners get a head-start – all backed by our expert customer support team based locally in Sydney.