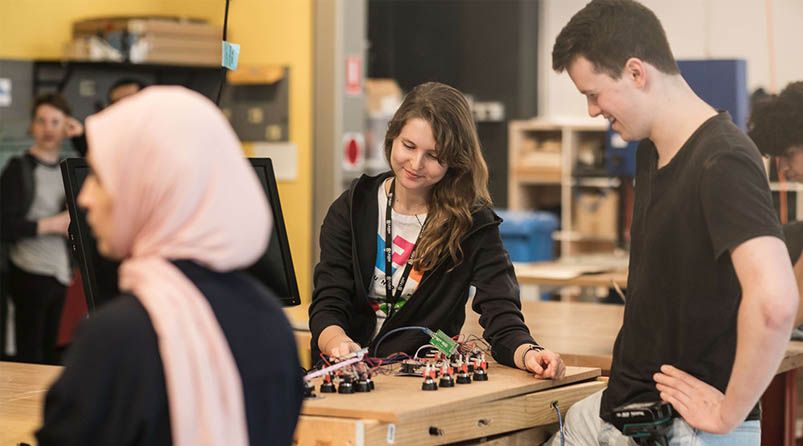 Patricia Holdings, one of Australia's leading company registration and trust set up platforms, announced today a new partnership with UNSW Founders Program that provides support and assistance in helping UNSW students, staff and alumno start new companies in Australia.
As Australia's #1 Entrepreneurial University - ranked for most attended university among current and future founders by the latest annual Startup Muster survey - UNSW is developing Australia's next generation of leaders and innovators through the Founders Program. Comprising 10 initiatives to help companies at every stage of growth, the Founders Program culminates with the flagship 10x Accelerator, which identifies high impact startups and helps them to massively accelerate their business growth.
Australians are starting more companies and starting them younger even before finishing university. Patricia Holdings Managing Director, Katie McGovern, stated, "Digital empowerment and the information age have led increasing numbers of university students and recent graduates to set up businesses to take advantage of new opportunities. Partnering with UNSW Founders Program is our way of assisting Australia's next entrepreneurs to set up their companies the right way from day one. As one of Australia's most innovative universities, we look forward to a long and fruitful partnership with UNSW for years to come."
Jennifer Zanich, Head of Partnerships & Ecosystems, said, "We are only able to run such a world class program because of the generous support of our partners in the Ecosystem, who recognise the value of supporting fledgling companies to succeed. This partnership with Patricia Holdings will create enormous value for our early-stage startups, providing them with expertise to register their companies and create the foundations for good corporate governance in the future." The next UNSW Founders 10x Accelerator applications close 25th November 2018 and includes $20,000 in funding.
About UNSW The Founders Program
The Founders Program is UNSW's platform to embed entrepreneurial skills in every student, staff and recent alumni's university experience. Whether you have the next big idea, or your startup's already gone global, the Founders Program equips you with the skills and networks to accelerate your success.
About Patricia Holdings
We're on a mission to be the most trusted professional documents platform in Australia. From our humble beginnings pioneering the 'shelf company' concept, we're now a leading Australian online platform for company registration, trust deed and SMSF establishment. Our vision is to enable anyone to seamlessly set up a company or trust in Australia.