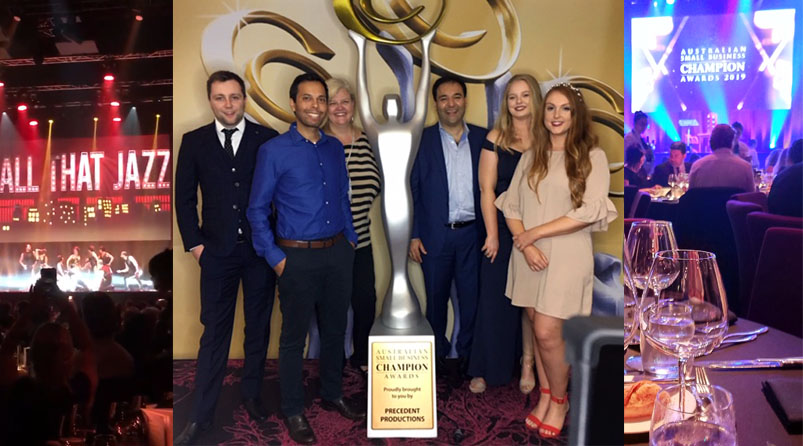 For a third consecutive year, Patricia Holdings is honoured to have made finalist in the Business Services category at the annual Small Business Champion Awards.
The 2019 Small Business Champion Awards ceremony was held on April 6th at The Star Event Centre in Sydney. In its 20th year running, the annual event brought together approximately 1,000 attendees from Australia's most innovative businesses from across Australia to celebrate excellence in commerce across a variety of sectors. It's the 3rd consecutive year Patricia Holdings has been awarded Finalist. The awards saw over 2,000 entries from across Australia.
"We are delighted to be recognised for our efforts in enabling Australian entrepreneurs to start businesses in Australia." Patricia Holdings Managing Director said, after the Finalist announcement was made. "As a company with over 50 years of history, we've never been more customer-centric and technology driven to make registering a company or setting up a trust in Australia online as simple and fast as possible for both our channel partners and direct customers. As we move forward into 2019, we'll be helping new business owners beyond setting up a business save time, money and get a head-start in their entrepreneurial journey".
About Small Business Champion Awards
The Australian Small Business Champion Awards was incepted in 1999 and has become the most prestigious and comprehensive program that recognises small businesses throughout Australia.