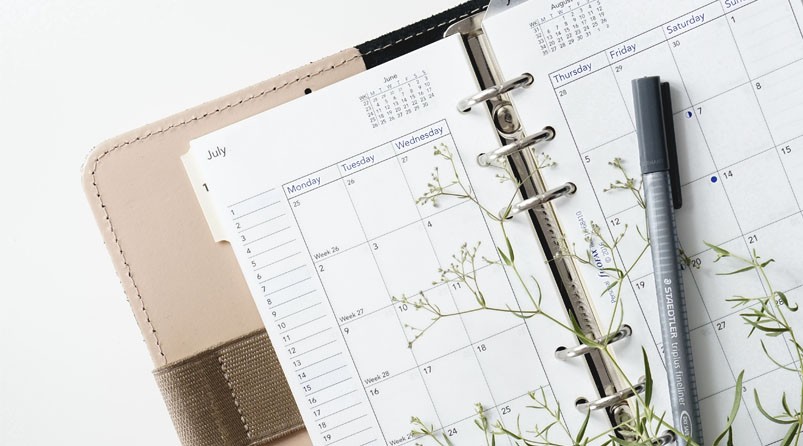 It's fair to say that we are living through unprecedented times and this financial year has been like no other before.
COVID Update
The impacts of COVID-19 have left the business landscape so uncertain. At Patricia Holdings, we're feeling quite proud of our response to the Virus and our ability to adapt to the quick changing nature of the workplace, following Government advice, as we navigated our way through the ambiguity of what would come. We are now looking forward to the continued stabilisation of our day to day functions and hope that you can all say the same.
You may be interested to know that the number of company incorporations Australia-wide for April and May (combined) dropped from 37,308 in 2019 to 31,110 in 2020, a drop of 17%. We get the feeling that incorporations this month are picking up a little and won't be down as much as that in June.
Yearly Wrap Up
FY 2020 has seen many new and exciting projects for Patricia Holdings.
We launched the Patricia Holdings Marketplace, Australia's first B2B Marketplace for Start-ups. With the help of our partners, we're able to offer our Customers impressive savings on a range of products and services suitable for new and existing businesses of all sizes.
We entered the subscription product market in this last year and are very pleased to be offering outsourced Company Secretarial – ASIC Compliance for Small Businesses and Professional Firms alike. Whether you have only one company or are a professional firm looking after hundreds of companies, let us manage ASIC Compliance for you. We guarantee we will save you money and fix your operational headaches associated with administration. We now have a number of accounting firms on board who have realised it's easier when they don't have to pay for company secretarial software, train new staff or arrange cover for staff during annual leave periods, and these accounting firms are even able to remain as ASIC agent. We can also manage your client billing of ASIC Compliance Services for you, saving you more time and money. Please don't hesitate to get in touch if you are interested in learning more about these new offerings.
We are now also offering Registered Office Address Services to Australian Companies.
We have noticed a steady increase in enquiries from our clients regarding foreign entities looking to set up in Australia. We have been busy building our strategic partnership network so we can offer our valued clients easier access to services such as Resident Director Services.
The last year also saw Revenue NSW give a deadline of 31 December 2019 for trustees to ensure that trusts excluded foreign persons and Revenue NSW were notified if they wanted to avoid paying Surcharge Land Tax. We helped many clients by preparing Foreign Beneficiary Exclusion Amendments for trusts that had been prepared both by us and by other parties. December was a very, very busy month for us with all the trust secretarial drafting.
Once again we were shortlisted for the Australian Small Business Champion Awards in 2020, for the fourth year in a row. Unfortunately COVID-19 meant that the awards night at the Star Casino had to be cancelled and the winners were not announced. We actually think that all small businesses that get through this difficult year deserve accolades and awards.
Sadly for us in late 2019 an excellent employee and a law graduate, Dylan Taylor, moved on to a city based law firm. Dylan had been with us for almost three years and is mentioned in glowing terms by name about ten times on Patricia Holdings TrustPilot reviews. We thank him for his dedication to our business and wish him the best in his developing career.
ASIC Fees
On July 1 each year, ASIC increases their fees for commonly lodged documents. This year has been no exception. The list below shows some common examples of the ASIC fee increase for this coming financial year.
| | | |
| --- | --- | --- |
| ASIC Lodgement Fee | FY 19-20 | FY 20-21 |
| Registration of a Proprietary Limited Company and Public Company | $495 | $506 |
| Registration of a Public Company Limited by Guarantee (LBG) | $408 | $417 |
| Company Name Reservation | $50 | $51 |
| Company Deregistration | $41 | $42 |
| Business Name Registration for 1 year | $36 | $37 |
| Business Name Registration for 3 years | $85 | $87 |
For the full list of ASIC fee increases, click here.
Thank you
We thank you for your continued support during this financial year, especially over the last few months. We wish you, your family and your business all the best as we work together to move forward into the new financial year.
Did you know that 40% of our overall business comes from customer referrals? If you love our service and have already left us a review on TrustPilot, we thank you, and we'd be very grateful if you would also leave us a review on Google.